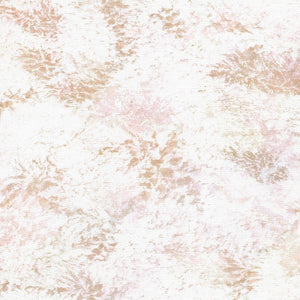 Robert Kaufman
Earth Views - Natural
Regular price
$6.99
$0.00
Unit price
per
Earth Views - Natural  is a 100 % organic cotton fabric based on pictures that Dr. Karen Nyberg, Astronaut, Earth Ambassador, Artist, took while living on the International Space Station in 2013. This organic cotton fabric is ideally suited for quilting, garments, bags, home decor and other fabric crafts. The fabric is digitally printed, is 44" wide and has a wonderfully soft hand. Wait till you see the SELVEDGE!!! She designed the selvedge, and it is delicious!
Dr. Karen Nyberg is an engineer, astronaut, and artist who has had an awe-inspiring nearly thirty years of experience in human spaceflight. She made her first trip to space aboard Space Shuttle Discovery in 2008, during the height of International Space Station (ISS) construction, delivering and installing the Japanese Laboratory. On her second spaceflight in 2013, Karen launched on a Russian Soyuz spacecraft and lived and worked at ISS for 166 days.

Karen took her lifelong love of creating art with her to space. While there, she captured the beauty of space through her photography. She also crafted and stitched together a toy dinosaur for her son which she made out of scraps of fabric recycled from the lining of the Russian cosmonauts' food containers.

When Karen lived on the International Space Station, she and NASA invited crafters from around the world to join a project to stitch together a global community quilt. Karen stitched a 9" square star-themed quilt block in space and encouraged others to create their own star-themed quilt blocks on earth. No one realized how quickly the project would grow. NASA received over 2400 quilt squares from around the world. Many of the squares were accompanied by letters and personal stories of how space travel and the worldwide space program had impacted lives. A team of NASA and Johnson Space Center volunteers quilted the squares together and created 28 king sized quilts. The quilts were showcased at the 40th Anniversary International Quilt Festival in Houston. Quilt blocks from Ohio and California were put next to blocks from Australia and Japan. A New Orleans block was placed next to a block from Russia and the UK. The panels spanned the globe and the completed quilts represent a truly interconnected world.

Recently retired from NASA, Karen is currently pursuing interests in the areas of conservation and sustainability, fully appreciating the responsibility for innovation and technology to strive to meet those needs. Karen lives in Houston, Texas with her husband, Astronaut Doug Hurley, their dinosaur loving son, Jack, and two sweet dogs, Leo and Luke.
---