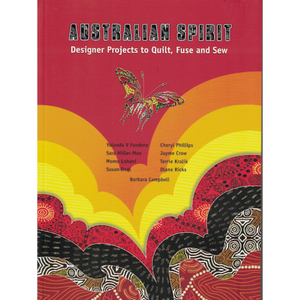 M&S Textiles
Australian Spirit Book
Regular price
$27.95
$0.00
Unit price
per
Nine Designers were asked to create projects with Australian Aboriginal Fabrics, and this stunning collection of quilts, garments and wallhangings is the eye candy result!
Find inspiration and insights into the artists behind the fabrics in this 120 page book.
You will enjoy the explanations of Traditional Aboriginal symbols and Motifs on pages 81 and 82.
---